Robbie Bell, PA
Robbie is Your Urban Lifestyle Specialist. You ask why?
I simply love living in Miami! I am a native San Franciscan (born and raised) and Miami is now my home. I love the weather (yes, even the heat); I relish the opportunity to have choices on what to do on any given day of which many events are low-cost or plain old "free".
I sell lifestyles! I am the self-proclaimed "Urban Lifestyle Specialist"!
My passion has always been connecting people-to-people. In the past I have used the arts, music, food and cultural events as the conduit to make those connections. Now I have the ability to connect people to South Florida real estate. I love connecting people to live where they can express their best self.
I focus on the urban areas of South Florida. The title of "Urban Lifestyle Specialist" generates much conversation. People always want to know what "Urban Lifestyle Specialist" means, so here goes:
I specialize in working with people who want the ease of access to work and play in close proximity to one another. Work in Midtown, live in Midtown; work in Brickell, live and walk to work from your Brickell condo. Live in the Grove, Morningside, Belle Meade or the Shores and have a short drive to the office or to the theatre and arts district. With the burgeoning Design District, luxury shopping is expanding right here in the "hood". All with in minutes of where you live. Those of us who think like this live and enjoy the good life.
Who do I appeal to? "Newbies", just coming to South Florida; those looking for their 2nd home and those who want to possibly down-size their current lifestyle - you know, the "empty nesters" - kids are gone, time to own that condo on the bay. I consider myself an urban lifestyle specialist because I can find you a great spot in the hub of things or a cozy, quiet place that still gives you access to the action.
I love living and selling Miami - let me show you why Miami is the place to live and enjoy life.
Looking forward to finding you the right place to buy or lease or working with you to sell your home.
Awards & Designations
EWM's Chairman's Club 2018
EWM's Chairman's Club 2016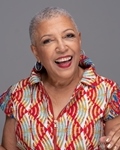 Robbie Bell, PA
Broker Associate
Brickell
901 S. Miami Avenue, Suite 215